Voigtlander Official Distributor in Thailand
Voigtlander official website : http://www.cosina.co.jp/kaigai/index.html
AV Camera เป็นตัวแทนจำหน่ายกล้อง และเลนส์ Voigtlander อย่างเป็นทางการในประเทศไทย สามารถตรวจสอบได้จาก http://www.cosina.co.jp/kaigai/index.html กล้องและเลนส์ที่นำเข้ามาจำหน่ายโดย AV Camera ผ่านทางร้าน และร้านค้าตัวแทนจำหน่ายในประเทศไทย มีระยะเวลารับประกันสินค้า 1 ปี AV Camera ไม่รับประกันสินค้าที่มิได้นำเข้าผ่านตัวแทนจำหน่ายอย่างเป็นทางการ
AV Camera is the official distributor in Thailand of Voigtlander as you can see "official distributor list" on Cosina's website.
We can communicate closely with the manufacturer, Cosina, and are able to get updated repair service manual, spare parts and after service advise directly from them.
AV Camera sets the warranty period of 1 year effective within Thailand. Please note that we do not provide any warranty or guarantee for parallel/gray imports. Parallel and Gray Imports are described as product imported into Thailand from another countries through a company or persons other than us. The warranty is effective only within the country originally purchased. Please contact the reseller or importer of gray items for warranty and service information.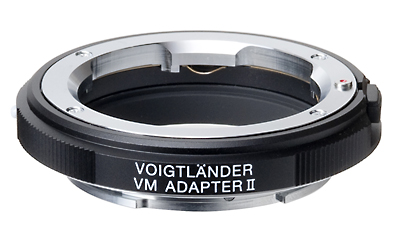 Voigtlander VM to E-Mount adapter II
Lens adaptor enable you to connect M-mount lenses with Sony NEX cameras. The device can also connect Voigtlander L lenses when used in conjunction with company's M/L adaptor. This version cover Full-Frame 35mm format image circle.
เลนส์ Adaptor สำหรับนำเลนส์ M-mount ของ Voigtlander หรือ Leica มาใช้งานร่วมกับกล้อง Sony E-mount เวอร์ชันใหม่ขยายท้ายเพื่อรองรับ image circle ของกล้อง Full-Frame 35mm format
Price 5,300B.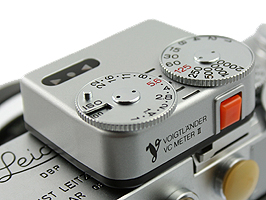 Voigtlander VC Meter II Siver Color / Black Color
เครื่องวัดแสงขนาดกระทัดรัด สามารถติดตั้งบน hot shoe ของตัวกล้องได้เกือบทุกรุ่น ตัวเครื่องทำจากโลหะลักษณะ retro body มีแป้นสำหรับปรับเลือกค่าทั้งความเร็วชัตเตอร์และรูรับแสง แสดงผลด้วย LED อ่านค่าได้ง่าย
Price 8,800B.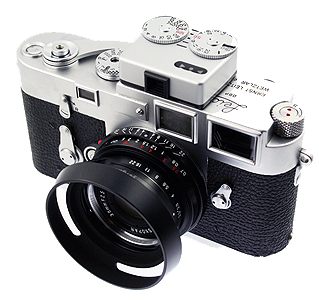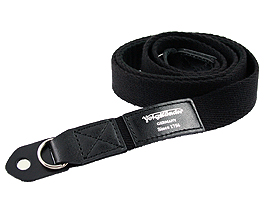 Voigtlander Carrying Strap Price 1,400B.
Type B with crop factor for digital camera 1.3X and 2X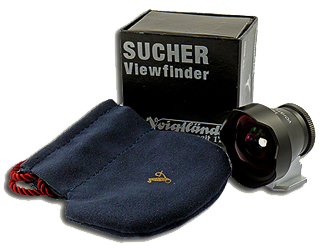 Voigtlander Finder 12mm
Price 8,600B.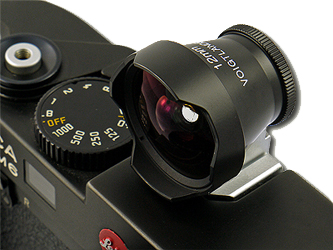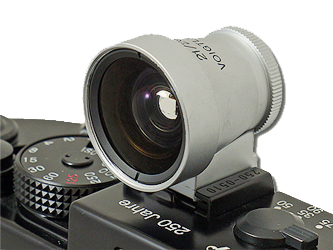 Voigtlander Finder 21/25mm (black)
Price 8,600B.