Details

Last Updated on Monday, 29 August 2016 10:54
Hits: 91577

Voigtlander Official Distributor in Thailand
Voigtlander official website : http://www.cosina.co.jp/kaigai/index.html
AV Camera เป็นตัวแทนจำหน่ายกล้อง และเลนส์ Voigtlander อย่างเป็นทางการในประเทศไทย สามารถตรวจสอบได้จาก http://www.cosina.co.jp/kaigai/index.html กล้องและเลนส์ที่นำเข้ามาจำหน่ายโดย AV Camera ผ่านทางร้าน และร้านค้าตัวแทนจำหน่ายในประเทศไทย มีระยะเวลารับประกันสินค้า 1 ปี AV Camera ไม่รับประกันสินค้าที่มิได้นำเข้าผ่านตัวแทนจำหน่ายอย่างเป็นทางการ
AV Camera is the official distributor in Thailand of Voigtlander as you can see "official distributor list" on Cosina's website.
We can communicate closely with the manufacturer, Cosina, and are able to get updated repair service manual, spare parts and after service advise directly from them.
AV Camera sets the warranty period of 1 year effective within Thailand. Please note that we do not provide any warranty or guarantee for parallel/gray imports. Parallel and Gray Imports are described as product imported into Thailand from another countries through a company or persons other than us. The warranty is effective only within the country originally purchased. Please contact the reseller or importer of gray items for warranty and service information.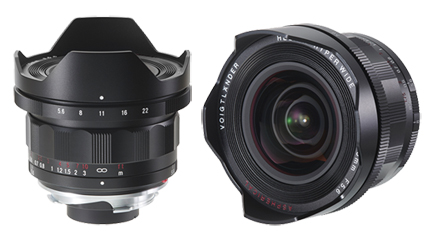 Voigtlander 10mm f5.6 Hyper Wide Heliar aspherical
เลนส์ Hyper Wide องศาการรับภาพ 130 องศา ประกอบด้วยชิ้นเลนส์ 13 ชิ้น จัดกลุ่ม 10 กลุ่มเลนส์ รูรับแสง f5.6-22 กลีบรูรับแสง 10 กลีบ โฟกัสภาพใกล้สุด 50cm มี Hood ในตัว น้ำหนัก 312 กรัม
Price 37,900 Baht.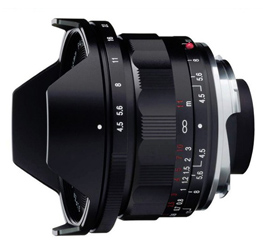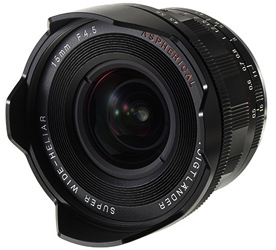 Voigtlander Super Wide-Heliar 15mm f4.5 Aspherical III
เลนส์มุมกว้าง M-mount ออกแบบเพื่อลด Color shift เมื่อใช้กับกล้อง Sony A7 series ช่วยลดขอบมืด และสีเหลือบ องศาการรับภาพ 110 องศา ประกอบด้วยชิ้นเลนส์ 11 ชิ้น จัดกลุ่มเลนส์ 9 กลุ่ม กลีบรูรับแสง 10 กลีบ รูรับแสงแคบสุด f22 โฟกัสภาพใกล้สุด 50cm หน้าเลนส์ขนาด 58mm
Price 27,900 Baht.

Voigtlander Lens 21mm f4.0 P-type (without lens hood LH-1)

| | |
| --- | --- |
| Focal Length | 21mm |
| Aperture Ration | 1:4 |
| Smallest Aperture | f22 |
| Lens Construction | 6 groups 8 elements |
| Picture Angle | 91 degrees |
| Aperture Blades | 10 pieces |
| Nearest Distance | 0.5m |
| Diameter | 55mm |
| Weight | 136g |
| Filter Size | 39mm |
| Mount | Leica Bayonet M Mount |
Price 14,500 Baht.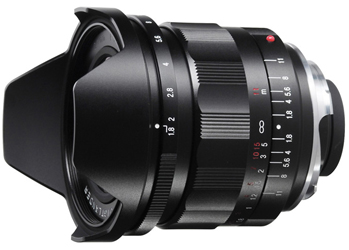 Voigtlander 21mm f1.8 M-mount
เลนส์มุมกว้าง M-mount ใส่ตรงเข้ากล้อง Leica หรือกล้องที่ใช้ mount M สามารถใช้ได้ทั้งกล้องเซ็นเ ซอร์ Full frame, APS-C และ M4/3 โดยต่อผ่าน Adapter ประกอบด้วยชิ้นเลนส์ 11 กลุ่ม 13 ชิ้นเลนส์ กลีบรูรับแสง 10 กลีบ หน้าเลนส์ขนาด 58mm น้ำหนักเพียง 412 กรัม
Price 27,900 Baht.